Is Normandy worth visiting?
Are you planning your next vacation and wondering if Normandy should be on your list of destinations?
Nestled in the northwest of France, Normandy is a land of history, culture and natural beauty. From the D-Day beaches to the picturesque countryside to the charming coastal towns, Normandy offers an unforgettable experience to those who take the time to discover it.
Here we share all our main reasons for recommending Normandy, and a few points that may be negative in full transparency.
This opinion is completely independent, based on our experiences. We visited the area anonymously, making our own choices, and paying all our bills in full.
Is Normandy worth visiting?
Yes, absolutely.
Normandy is one of the most complete destinations in France: sandy beaches, impressive cliffs, castles, abbeys, charming villages, enchanting countryside, D-Day sites and almost mountains with the Suisse Normande…
You will appreciate the variety!
And also because it is our native region. Not a good enough reason for you?
OUR ADVICE FOR

RENTING A CAR

IN

Normandy
Compare prices on our preferred platform: DiscoverCars – one of the best rated sites.
Choose a car that is comfortable enough (distances can be long) but compact (some parking lots and villages are narrow).
Think of thecomplete insurance (some roads are tortuous and narrow).
There is a lot of demand, book it early.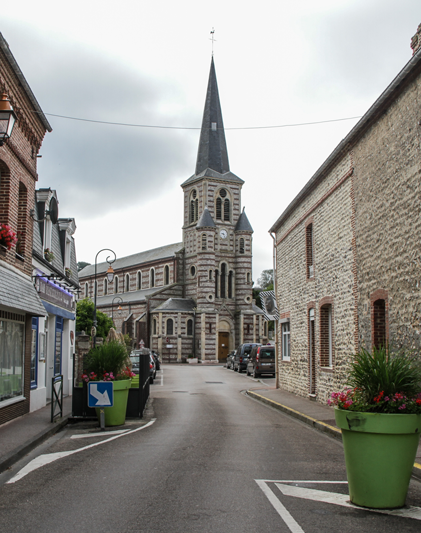 Reason 1 – For the variety of its ribs
Normandy is about 600 km of coastline. The landscapes are very varied.
4 parts of this coast are particularly known.
The Alabaster Coast:
Our favorite coast of Normandy. It extends over approximately 130 km, from Le Havre to Le Tréport. The Côte d'Albâtre is famous for its steep white cliffs that descend into the sea and its jewel, the village of Étretat.
Just be aware that the beaches here are made of pebbles.
See our article on the Alabaster Coast.
The Côte Fleurie:
This coastline stretches for about 40 km, from Honfleur to Cabourg. It is characterized by its charming seaside resorts, sandy beaches and elegant villas. There is the town of Deauville, famous for its casino and its American film festival.
See our article on the Pays d'Auge and its flowery coast.
The Côte de Nacre:
This coastline stretches for about 30 km, from Courseulles-sur-MerJuno Beach) to OuistrehamSword Beach). It owes its name to the color of its sand, which is reminiscent of mother-of-pearl. It features the D-Day beaches, where Allied forces landed in Normandy during World War II. A destination that combines history and nature!
The Havens Coast:
This coastline stretches for about 50 km, from Granville to Barfleur. It is characterized by its harbors, natural ports protected by dikes.
On the Cotentin peninsula, you will find fine sandy beaches, dunes and cliffs of a different style.
Reason 2 – For its majestic architectural sites – Mont-Saint-Michel and more
You will be amazed by the architectural gems of Normandy.
Among our favorites:
Abbeys…
Abbeys were important religious institutions in the Middle Ages, where monks lived in community. Normandy has many remarkable abbeys, some of which are still in operation today. These abbeys are often real architectural jewels, witnesses of medieval art and culture.
One of the most famous, and our favorite, is that of Jumièges. It is often called "the most beautiful ruins in France".
Its structure is impressive and, you can walk around the park to get different perspectives, including its nave and the façade with the 2 towers.
See our list of the most beautiful abbeys.
Cathedrals…
Normandy is a region rich in religious heritage, with several impressive cathedrals that testify to the importance of the Christian faith in the region's history.
The cathedrals of Normandy are remarkable examples of Gothic architecture, with pointed vaults, buttresses and spectacular rose windows. The most famous cathedrals in Normandy are in Rouen, Bayeux, Évreux, Lisieux, Sées and Avranches.
These cathedrals were built over several centuries and have witnessed many historical events, such as the coronation of William the Conqueror at Bayeux Cathedral in 1066. Visitors can admire the colorful stained glass windows, elaborate carvings and beautiful frescoes that decorate these cathedrals, and immerse themselves in the history and spirituality of Normandy. The cathedrals of Normandy are must-see destinations for those seeking to discover the region's cultural heritage.
See our list of cathedrals in Normandy.
Castles…
Normandy is full of historical castles, built at different times in history. They offer a fascinating insight into the royal and aristocratic life of the region. Norman castles are often situated in picturesque locations, with beautiful gardens and spectacular views of the surrounding countryside.
Some of the most famous include the castle of Falaise, the castle of Caen, the castle of Carrouges and the castle of Saint-Germain-de-Livet.
One of our favorites is the castle of Carrouges. We like the different shapes of the castle structure, the impressive entrance gate and the road leading to it, as well as the red color. It was a place of conviviality that welcomed Louis XI and Catherine de Medici.
See our list of the most beautiful castles.
And the Mont-Saint-Michel!
And of course the unmissable Mont-Saint-Michel, a rocky island with a fortified village and a medieval abbey at its summit. It's hard to imagine how all this was built!
To enjoy it even more, once the crowds are gone, we recommend you spend a night there, within the city.
See our guide to visit the Mont-Saint-Michel.
PLAN A


DREAM TRIP

TO

Normandy
8 maps that make planning easier
160+ pre-selected locations
Practical advice
300+ photos to help you choose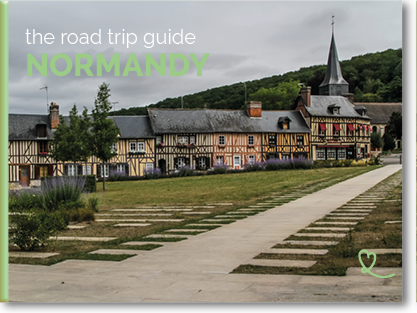 Reason 3 – For the rich historical heritage
Normandy is a region very rich in history, especially concerning medieval times and the Second World War.
Indeed, Normandy was the site of the famous D-Day landings during World War II. Visitors can explore the D-Day beaches, which today house a series of museums and memorials dedicated to the events that took place on June 6, 1944. The Colleville-sur-Mer American Cemetery is a moving tribute to the soldiers who lost their lives during the Normandy campaign and is a must-see.
In addition to the history of warfare, Normandy is also home to many well-preserved medieval towns and sites. The city of Rouen is an excellent example, with its stunning Gothic architecture and cobblestone streets. Rouen was also the site of Joan of Arc's trial and execution, and visitors can explore the sites associated with her life and death.
It is also in Normandy, that William the Conqueror launched his famous invasion of England in 1066. Don't miss the Bayeux Tapestry, a 70-meter long linen embroidery depicting its various events.
FOR QUALITY ADVICE


QUALITY

Support us
Do you enjoy all the free content you find on our blog, without intrusive ads?
Our independence, the only guarantee of qualitytips, is partly based on your generosity!
We offer you to give us a coffee (or several) in the hope of sharing it with you one day in person!
Reason 4 – For its charming villages
Normandy is also known for its picturesque villages, and we agree.
These villages are often characterized by stone houses, narrow streets, lively squares and ancient churches, creating a charming and authentic atmosphere.
Some of the most famous villages in Normandy include:
And many others where one has the impression to walk in a postcard.
Reason 5 – For the gastronomy
Normandy is known for its delicious cuisine. Of particular note:
Its seafood such as oysters or mussels. We love to see the oyster beds appearing at low tide in Saint-Vaast-La-Hougue
Its cheeses: camembert, one of the most famous French cheeses, but also livarot, pont-l'évêque, Neufchâtel and many, many others. Something to wake up your taste buds!
Its drinks: sparkling and tasty cider made from beautiful Norman apples and also liqueurs: Calvados and Benedictine for example.
Reason 6 – For its iconic resorts
Normandy is also known for its glamorous seaside resorts of the Belle Epoque. Deauville, Trouville and Cabourg are the most iconic.
Walking around, you can imagine yourself back in those days: with the Anglo-Norman style buildings, the casinos, the luxury hotels and the sandy beaches.
Deauville is more luxurious and sophisticated, known for its Film Festival and the beachfront promenade Les Planches.
Trouville offers a more relaxed and casual atmosphere, with its colorful fishermen's houses, picturesque marina and lively beach.
Cabourg is famous for its Belle Époque architecture, its large casino and its seaside promenade lined with elegant villas.
PLAN YOUR TRIP

TO

Normandy
---
---
---
Reason 7 – For its impressionist art
Impressionist art is an art movement that emerged in France in the 1860s and spread throughout Europe and North America. In Normandy, this period of art history is particularly important, as it saw the birth of many famous Impressionist artists who found their inspiration in the landscapes and light of this region. Artists such as Claude Monet, Eugène Boudin, Gustave Courbet and others have captured the beauty of Norman nature on their canvases.
You can therefore go on their trail and compare your experiences of landscapes to their paintings: Giverny, Le Havre, Honfleur…
Read more
Reason 8 – For its relaxing countryside and gardens
We've talked a lot about the seaside so far: the beaches and the resorts.
But as you can see from the gastronomy and village sections, the inland countryside is another charming asset of Normandy.
The Normandy countryside is a true haven of peace and tranquility, with its bucolic landscapes, green fields, orchards and peaceful cows grazing in the meadows. The region is dotted with small picturesque villages, traditional farmhouses and half-timbered houses, which bear witness to the local history and culture.
Among our favorite spots:
The rolling hills of the Pays d'Auge which are known for their apple trees and cider mills,
The fertile plains of the Seine valley are home to dairy farms and grain fields.
The Perche countryside with its peaceful valleys where it is very pleasant to hike.
Moreover, in the heart of this countryside, Normandy is home to beautiful gardens, such as Claude Monet's gardens in Giverny and the gardens of the Château de Vauville.
Reason 9 – For its proximity to Paris
It is easy to get to Normandy.
The region begins where the Paris region ends. You can therefore easily combine a discovery of the capital with an exploration of this charming region.
You can either travel by train or by car.
For example:
Rouen is 1h10 away by car or by train
Caen is 2h30 away by car or by train
Deauville is 2h30 away by car or by train
Do not




THE SAME MISTAKE

WE MADE
On one of our last trips to Europe, a hacker stole our credit card details while we were using a hotel WiFi.
So our trip began with a "card blocked" call… Not funny at all!
Learn from our mistake, make a small VPN investment to surf without worry.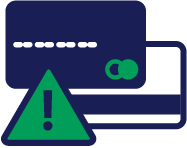 Reason 10 – For its mountains, almost…
Come on, one last reason to make you laugh a little.
In Normandy, there is a small area that is known as Suisse Normande.
It is a very hilly region that offers breathtaking scenery, with steep hills, gorges and winding rivers. This area is ideal for outdoor activities such as hiking, kayaking, climbing and mountain biking.
You'll almost feel like you're taking a little detour through the mountains!
Our favorite viewpoints are those of the Clécy viaduct and the Roche d'Oëtre.
The few disadvantages of a trip to Normandy
As with all destinations, there are a few drawbacks that you should be aware of in order to make the right decision.
The weather
For this beautiful countryside to be so green, we need rain. In Normandy, no big heat and a weather that can be capricious. But it also offers beautiful sunny days. Just bring a windbreaker and a jacket for the rain!
But this is what makes its charm, that's why its lights and colors have inspired so many artists and inspire you too!
Crowds in some places
During the high tourist season, popular tourist sites in Normandy, such as Mont Saint-Michel or the D-Day beaches, can be very crowded, which can make the visit less enjoyable.
But as soon as you leave the most famous places, no problem, you find the calm.
The cost of some cities
Normandy's seaside towns, such as Deauville, can be quite expensive, especially during the peak tourist season, which can be an obstacle for some budget travelers. But if you go to the countryside, you will find very good and more affordable options.
Where to go in Normandy
If you have just a weekend for the first time in Normandy, we advise you to go:
either in Honfleur, with its charming harbor, its half-timbered houses and its excellent restaurants
or in Etretat, with its magnificent white cliffs, its garden full of art and the riddles of Arsène Lupin.
If you go for a week or longer, you can choose:
Brittany or Normandy: where to go
Brittany and Normandy are two beautiful regions of France, rich in history, culture and landscape. It's really hard to choose between the two. Both areas are well worth a visit and offer a unique experience.
It depends on your interests and favorite types of coastal scenery.
In both regions you have a beautiful variety of landscapes.
Compared to Normandy, Brittany offers cliffs, sandy beaches, idyllic islands, lush forests and menhir fields. The Breton coasts offer a breath of fresh air like nowhere else.
On the coast, both regions offer exceptional landscapes
But the Breton countryside is, in our opinion, less beautiful than that of Normandy.
The cultural offer of Brittany is more centered around its traditions while that of Normandy is more vast, with many historical museums.
If you're looking for delicious food, both regions offer incredible local cuisine. Normandy is known for its cheeses, ciders and seafood, while Brittany offers excellent seafood and especially its typical galettes and crêpes.