Normandy is a rich and varied region: sandy beaches, impressive cliffs, historical sites, diverse architecture… There is so much to do that planning your trip can be stressful.
Here is our guide to help you organize your road trip in Normandy: where to go, when to go, itinerary ideas…
Welcome to our beautiful home region!
STEP 0 – Essentials to know before planning a road trip in Normandy
Let's start with some essential facts to keep in mind before planning your trip to Normandy:
There are many, many, many places to visit in Normandy (castles, abbeys, museums, beaches…), so be reasonable in your planning
Many places (except the main attractions) are closed or partially closed outside the summer season (June to September)
Highways and bridges have tolls – you can pay directly by credit card or take smaller roads to avoid them, but you can't avoid bridges…
Once you leave the main roads, some country roads can be quite narrow
Pack layers of clothing in your suitcase. Be prepared for all kinds of weather conditions, even in the same day: heat, sun, wind, cold, rain…
In most villages, many parking areas have blue lines – this means you need a blue disc to indicate when you have arrived. Discs can be purchased at tobacco shops or newsstands – Each blue zone may have a different time limit, so be sure to check the parking sign.
OUR ADVICE FOR
RENTING A CAR

IN

Normandy
Compare prices on our preferred platform: DiscoverCars – one of the best rated sites.
Choose a car that is comfortable enough (distances can be long) but compact (some parking lots and villages are narrow).
Think of thecomplete insurance (some roads are tortuous and narrow).
There is a lot of demand, book it early.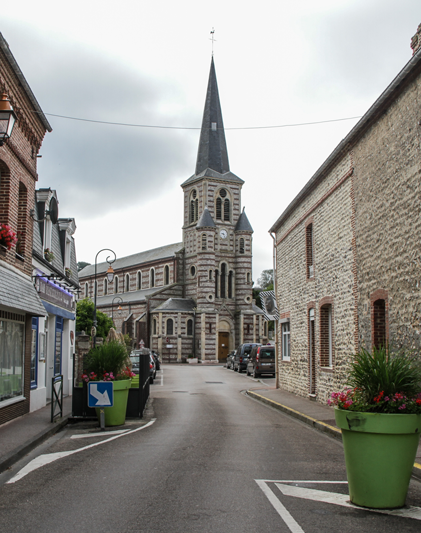 STEP 1 – Decide when to visit Normandy
If your dates are already blocked and you have no choice, go to the next step.
If you haven't decided yet, here are some things to consider:
In July and August, the main tourist sites (Mont Saint Michel, Étretat, D-Day beaches…) are extremely busy
The weather is pretty unpredictable – it's warmer in July and August, but as far as precipitation goes, I can't really say. This changes from year to year
Apart from the most famous attractions, the smaller ones will only be open between June and September (and sometimes on weekends outside these months) – so if you go during the shoulder seasons, the castles and abbeys you can visit will be limited
June and September are our favorite months – but if you want to swim in the ocean, the water may seem too cold for some people
If you travel in winter, Normandy may have snow, but it is not a snowy region.
Map of Normandy
Below you will find a map to help you understand the structure of the region with the departments and the main cities.
STEP 2 – Where to go in Normandy – the departments
Let us now present you the variety of places to discover in each of the departments of Normandy:
Seine-Maritime
North of the Seine, the region is famous for the Alabaster coast with its high white cliffs, and the abbeys that border the river.
The main cities are Rouen and Le Havre.
Main locations
Eure
Famous for the village of Giverny where Monet created his impressive garden, the Eure is also home to medieval castles and historic town centers filled with half-timbered houses.
The main city is Evreux.
Main locations
Les Andelys and the Gaillard castle
Vernon and its mill on the river
Giverny and the Monet garden
Several castles in the countryside.
Calvados
Calvados has a little bit of everything: a coastline with sandy beaches and small cliffs, iconic World War II sites and museums, charming villages and rolling countryside. Main city : Caen.
Main locations
World War II historical sites, including the landing beaches
The charming villages of the Pays d'Auge with their half-timbered houses
The landscapes of Norman Switzerland
The coast between Cabourg and Honfleur, including the famous town of Deauville
Orne
Quieter region with beautiful landscapes and charming villages.
The main city is Alençon.
Main locations
The many manors of the region
The Perche countryside
Castles such as Carrouges, Sassy, Gacé…
Sleeve
A wilder region with the Contentin peninsula and its magnificent coastline. It is also home to the famous Mont Saint Michel and many castles and abbeys.
The main city is Cherbourg.
Main locations
The Mont Saint-Michel, of course
The wild coast and the northwestern capes (Carteret, Hatainville, Jobourg, La Haugue)
Saint-Vaast-La-Hougue and the island of Tatihou
Many abbeys, castles, villages…
The most beautiful destinations in Normandy
These are the departmental breakdowns. There are also breakdowns by tourist region. See my 5 favorite destinations in our article on Where to go in Normandy.
FOR ADVICE ON

QUALITY
Support us
Do you appreciate all the free content you find on our blog?
Our independence, the only guarantee of qualitytips, is partly based on your generosity!
We offer you to give us a coffee (or several) in the hope of sharing it with you one day in person!
STEP 3 – Where to stay in Normandy – main cities
And to complete the picture, here is a brief introduction to the main cities in Normandy.
The region has many beautiful cities: see our complete list
Le Havre
Almost entirely destroyed during the Second World War, Le Havre is listed as a Unesco World Heritage Site for its distinctive post-war architecture. You won't see the typical French city you might expect, but it is a unique place to visit.
Article on Le Havre
What to see
Perret's architecture, especially the church of Saint Joseph
The "Volcano" – the white buildings of Oscar Niemeyer
Art throughout the city, including the "Catenes" (arches made of containers).
Rouen
Considered the most "historic" city in Normandy. Rouen still has half-timbered houses, a monumental cathedral, towers, old streets…
You can also learn more about Joan of Arc
What to see
The cathedral
Rue du Gros Horloge with a fascinating clock
Walking around the city
Caen
Located in the heart of Normandy, Caen has a rich history due to William the Conqueror. The religious buildings that surround the city are the highlights, as they were not destroyed during the Second World War.
What to see
The Abbey of Men
The castle
The Ladies' Abbey
World War II Memorial and Museum
Cherbourg
Cherbourg is a large maritime city with one of the largest ports in France. With a deep harbor and steep wooded hills on land, it is the ideal location for a fortified port.
What to see
Cité de la mer – learn more about the sea and admire some submarines
Location of the famous movie "Les Parapluies de Cherbourg
The Basilica
The port
STEP 4 – How much time to plan for a Normandy road trip
Size of Normandy – travel time
As part of a larger country, you don't often realize how big Normandy is, but don't underestimate the time it will take you to get around.
To give you an idea of the travel times (mostly by highway) :
Le Havre to Rouen = 1h 10
From Rouen to Evreux = 1h
From Rouen to Caen = 1h35
From Caen to Alençon = 1h20
From Caen to Cherbourg = 1h30
From Caen to Mont Saint-Michel = 1h30
But as soon as you leave the main road to explore, driving will take much longer.
Time needed to go around Normandy
Don't try to visit the entire region if you have less than two weeks.
Even with two weeks, you'll need to be diligent about focusing only on certain strengths of each region to make it work.
3 to 4 weeks is much more comfortable.
Time to devote to each region
Of course, you can focus on one area and visit it in depth.
But here are our estimates to give you a general idea of what to expect. This schedule does not include the long hours spent lying on the beach. We like road trips to see as much as possible
Seine-Maritime – 1 day in Le Havre, 1 day in Rouen 4 to 6 days for the region
Eure – 2 to 4 days
Calvados – 1 day in Caen, 4 to 6 days for the region
Orne – 2 to 4 days
Channel – 1 day in Cherbourg, 4 to 7 days for the region
Do not make




THE SAME MISTAKE

WE MADE

On one of our last trips to Europe, a hacker stole our credit card details while we were using a hotel WiFi.
So our trip began with a "card blocked" call… Not funny at all!
Learn from our mistake, make a small VPN investment to surf without worry.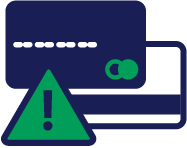 STEP 5 – How to get to Normandy
From major cities in France
You can come directly by car from France – Let's take Caen which is quite central to Normandy:
Paris to Caen = 2h drive
Lyon to Caen = 7h
Lille to Caen = 4h
Strasbourg to Caen = 7h
Nantes to Caen = 3h
Bordeaux to Caen = 6h
Coming from abroad – Start by going to Paris
Normandy is very close to Paris, so it is easier to land in one of the Parisian airports or to arrive in one of the Parisian train stations.
You can then rent a car to reach Normandy:
Paris to Rouen = 1h15 drive
Paris to Caen = 2h drive
Paris to Evreux = 1h15 drive
Flight to Normandy
There are small airports in Normandy where you can find direct flights – mainly charters: Caen and Deauville mainly
View flight options on Skyscanner
Ferry to Normandy
You can also arrive from Ireland or Great Britain by boat. The ferries arrive in Dieppe, Le Havre, Ouistreham and Cherbourg.
You can find all options and ferry schedules on Directferries.com
STEP 6 – Rent a car
If you're flying, taking the train and boat, now is the time to rent your car. You will find all the international brands at major airports, train stations and ferry terminals.
Here are some tips:
If you are not the most skilled driver, choose a car that is not too big to be more comfortable in the narrower sections of the roads and in the villages
No mountains in Normandy, so a powerful engine is not necessary (but more comfortable)
Note: in France, most cars are manual, so you will pay more to get an automatic car
You don't need a 4×4
Considering the roads, I wouldn't really rent a very large motorhome
Need to rent a car in France? Compare car rental prices on Discovercars.com – one of the top rated comparison sites by their customers! And book early to have a choice of your vehicle!
See all our tips in the article: Renting a car in France
STEP 7 – Create your itinerary in Normandy
Now that you have dates and means of transportation, you "just" have to decide on your itinerary in Normandy.
For inspiration, you can consult our articles:
or see our eBook, travel guide for road trip in Normandy:
USE OUR GUIDE TO PLAN A

DREAM TRIP

TO

Normandy

All the information you need for your trip:
8 maps that make planning easier
160+ pre-selected locations
Practical advice
300+ photos to help you choose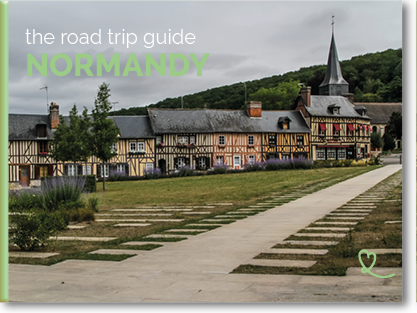 When planning your itinerary, remember to consider the following essential elements:
DRIVING TIME – Always allow more time to get from point A to point B than Google says. You will want to stop and admire the scenery and the roads can be longer in the countryside (if you are stuck behind a farm truck for example)
DAYLIGHT HOURS – Check the length of daylight you have when you travel. Check how much time you have to see all the sites during the days
PROVIDE FLEXIBILITY – Weather is unpredictable. It can be foggy, rainy and windy, even in summer. So plan to be flexible around the place you absolutely want to see in order to have more possibilities (for example to see the magnificent cliffs of Étretat).
STEP 8 – Book your accommodation
There is a wide range of accommodation in Normandy – you will find mainly campsites, hotels, bed and breakfast and rentals. There are no big resorts.
There is little to know:
The Wifi may be less efficient in isolated accommodations in the countryside (this depends on the progress of the network in the region)
Most establishments accept credit cards, but you may find that some guesthouses will ask you for cash
You can find a lot of choices on Booking.com. This is where we book all our stays.
Or see our guides:
where to sleep in Honfleur – read
where to sleep at Mont-Saint-Michel – coming soon
where to sleep in Étretat – coming soon
where to sleep in Caen – coming soon
Where to spend a night ?
You can create any itinerary you want, but in my opinion, the following places are worth spending a night in:
STEP 9 – Pack your suitcase
Classic clothing. Nothing special to think about.
And don't forget:
Swimsuit
Layers for rain and cold wind
Sunscreen – yes, I was sunburned in Normandy!
Sunglasses
Hat
Hiking shoes
Umbrella (even if the weather has been much better in the last few years, this is Normandy after all)
STEP 10 – Getting ready to drive in Normandy
Regarding driving:
Driving is on the right side of the road
Highways are subject to tolls – you can pay cash directly or use smaller roads to avoid them
Bridges over the Seine are subject to tolls – no way to avoid them
Once you leave the main roads, some country roads can be quite narrow
Most villages have a 30km/h limit and many (far too many) speed bumps
The blood alcohol limit is 0.5 g per liter of blood
Seatbelts are mandatory for all
Europeans need their own country's driver's license, others will need their international driver's license
Road signs use the Latin alphabet and are generally in good condition
Regarding parking:
Respect the no parking zones.
Be sure to check if you have to pay
In most villages, many parking areas have blue lines – this means you need a blue disc to indicate when you have arrived. Discs can be purchased at tobacco shops or newsstands – Each blue zone may have a different time limit, so be sure to check the parking sign.
STEP 11 – Getting ready for a Normandy Road Trip
The premises
It is much more difficult to answer this question here because it is our own region.
The people may seem cold at first, but we are ultimately very welcoming. That's what everyone who moves to our city says.
Power supply
This is France, so there is a lot to enjoy in terms of food and drink.
Here are some Norman specialties:
Seafood: Mussels, especially with a camembert sauce, oysters, scallops
Cheeses: Camembert, Calvados, Pont-L'Évêque and Livarot
Drinks : Cider and Calvados
Meat : "Andouille de Vire", "Lamb from the salt meadows" from Mont-Saint-Michel
Sweets: Apple pie, Isigy caramel, teurgoule (Norman rice pudding)
Other tips for your trip to Normandy
The European emergency number is 112 – for ambulance, fire or police – the national numbers are 15 for the SAMU, 18 for the fire department and 17 for the police / gendarmerie
The socket has 2 round holes
Tap water is safe unless otherwise stated